Pneumatic Control Valve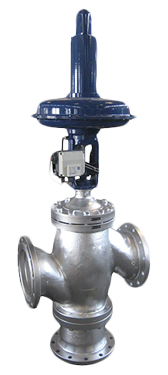 K-TECH - Globe type Control valves are available for any control application. Built to take the punishment imparted by many processes, including extreme pressure drops, the valve is backed by the most respected name in the valve industry.
| | |
| --- | --- |
| Size: | 25NB - 400NB |
| Rating : | 150, 300, 600, 900 & 1500 Class |
| End Connection : | Flanged, Buttweld & Socketweld |
| Material : | Cast Steel, Stainless Steel, Alloy Steel, Hastalloy, etc. |
Standard Models
KT-291 (Single Seated, Globe, Unbalanced Design) Top guided
Most widely used valve, for all major Fluids, Working conditions & Applications. Very easy to maintain.
KT-282 (Single Seated, Globe, Balanced Design) Cage Guided
Excellent valve for Liquid, Air & Clean Gases. Has very high stability and better response.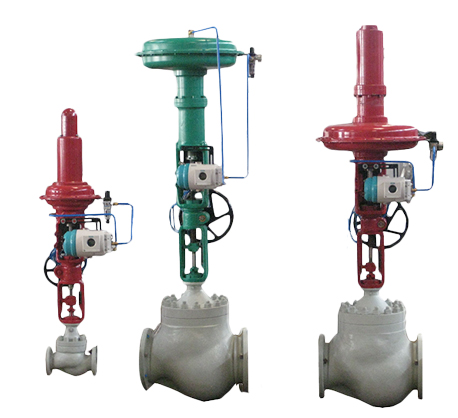 KT-142 (Single Seated, Globe) Top & Bottom guided
Suitable for High working pressure & High pressure Drop.
KT-112 (Double Seated Globe) Top & Bottom guided
Used for High Flow Capacity (Cv Value) & High Pressure Differential such as Boiler feed Water, etc.
KT-153 (3 Way Mixing & Diverting) Skirt & Top Guided
Used for Thermic Fluid, Steam, Cooling Water, etc. where excess amount of fluid has to be by-passed.
Accessories (Optional)
Positioner (Pneumatic, Electro Pneumatic & Smart)
Pressure Transmitter
I/P Converter
Solenoid Valve
Limit Switches
Air Filter Regulator
Manual Hand Wheel
All models available with Direct and Reverse Acting Actuators